Waffles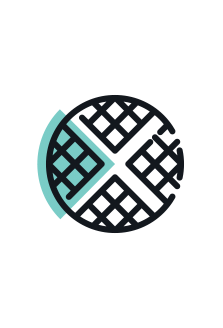 Big American-style waffles freshly made to order.
Spiced Winter Waffle
NEW
Speculoos gelato served on a freshly cooked waffle, with fudge cubes and milk chocolate shavings, drizzled with Creams chocolate-hazelnut spread sauce.
hot berries a la mode
Hot mixed fruit compote with vanilla pod gelato and strawberry sauce, dusted with icing sugar.
Oreos on mine
A gleeful spree of Oreo gelato, crushed Oreo cookies and milk chocolate shavings all flooded with white chocolate sauce.
white choc blizzard
White chocolate gelato, a blast of white chocolate sauce and a blizzard of white chocolate shavings.
strawberry choc indulgence
Fresh sliced strawberries drizzled with milk chocolate sauce and milk chocolate shavings
Creams Waffle Royale
A mad mix of Creams Rocher gelato on a fresh hot waffle with white and milk chocolate sauces, milk and white chocolate shaving and Ferrero Rocher.
chocolate fudge mess
A jumbly crumble of hot chocolate fudge cake, toffee fudge pieces, toffee sauce and icing sugar.
chocoholic
Fresh Waffle with milk & white chocolate shavings and drizzled with milk chocolate sauce.
Chocolate Spreadology PLUS 1
A lavish layer of Creams' very own chocolate and hazelnut spread plus one regular topping of your choice.
white chocolate kiss
Strawberries and bananas kissed with white chocolate sauce and scattered with white chocolate shavings.
Apple Crumbled
Crumbled apple pie, doused in hot custard and dusted with ground cinammon.
Mighty Maple
Drizzled with maple flavoured syrup and breezed with cinnamon and icing sugar.
Nutty Banoffle
Sliced banana, oozed with nutty Creams-a-tella and gooey toffee sauce.