THANK YOU FOR CONTACTING CREAMS
We will be in touch with you in due course, in the meantime you can read more about us below;
The Creams story is one of passion, commitment… and big flamboyant desserts. It took many years of research and tasting gelato, waffles and crepes (tough job but someone's got to do it) to perfect the concept. But we persevered, in 2011 our first store opened in Southall and soon had queues stretching out of the door, we knew we'd got something right.
Since then we've grown from strength to strength, fought off hoards of copycats, miaow, and become a High Street favourite up and down the land.
We're proud, naturally, to have given the world some of the best desserts known to man – but we're even more proud of our commitment to diversity. People matter more to us than anything else (even ice-cream) and we open our arms to everyone both as customers and in our cafe teams.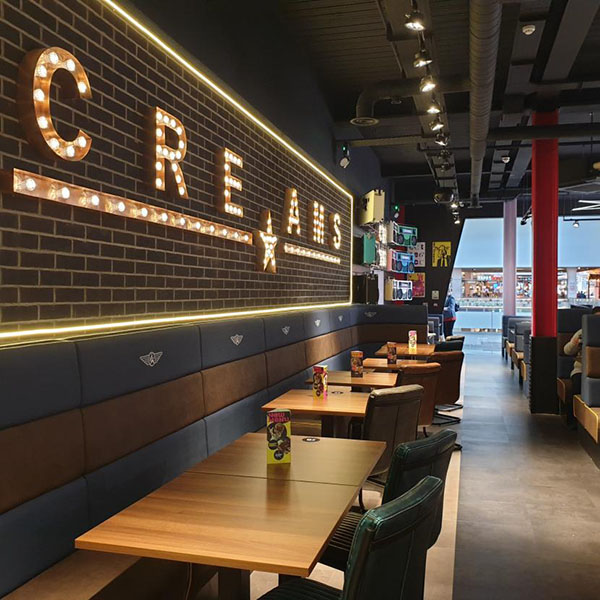 We want every visit to Creams to be an indulgent adventure for the senses and we see our desserts as 'every day celebrations'. Once you've experienced Creams desserts we reckon you'll be looking to celebrate something – anything! – every day.