Find your amazing career, right here.
Whether you've come from desserts or coffee, or are only just entering the industry, you'll find a fulfilling career here.
At Creams, you'll seriously care about what you do. You'll love working and belonging with great people who understand that they're part of something bigger.
This is an exciting time for Creams and you! We're growing, evolving and staying connected. Join our story and write yours.
VALUES & CULTURE
At Creams, our values really matter. They underpin everything we stand for, and ensure we attract the right people to help us on our mission.
1. We are authentic
We're honest and we're real – we don't know any other way. We embrace diversity, we walk the walk and we don't shy away from the tough stuff.
2. We lead for better
We're proud of our desserts & coffee, our company and our impact. All are built on a passion for quality, and a dedication to what we do.
3. We care, we connect
We really care – about each other and everyone we work with. Creams is built on relationships which matter.
4. We think and act in the long term
We deliver for today, always with an eye on tomorrow. A stronger, better Creams is vital for everyone.
5. We love what we do… and love is complicated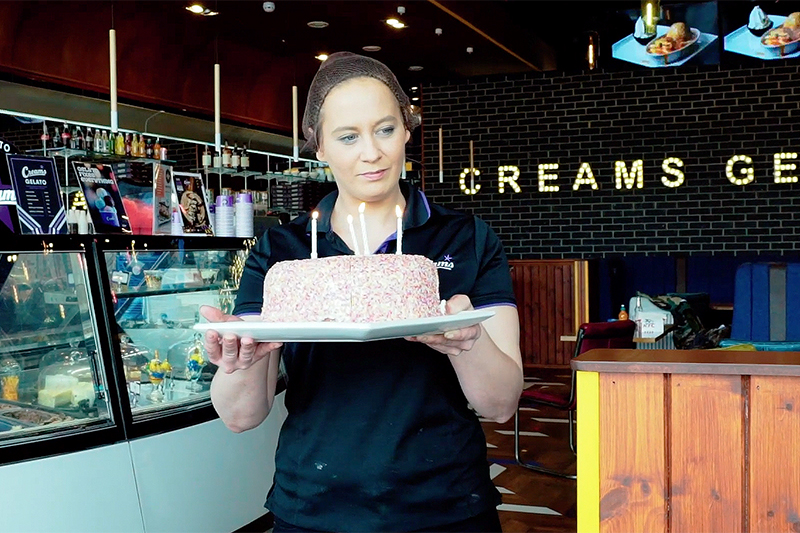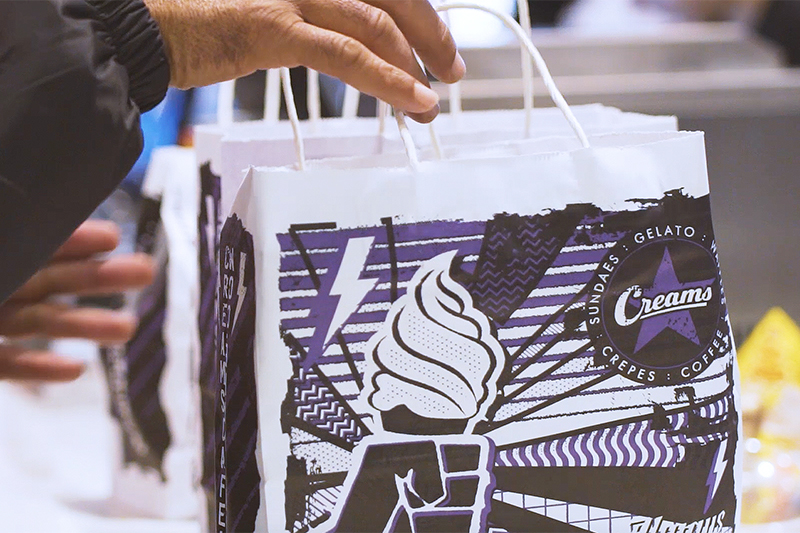 Creams Academy
At Creams we believe in furthering our Teams development and learning. We have a comprehensive Creams Academy which is a digital learning and training platform suitable for our Team to fit learning around their busy schedules. Our digital learning encompasses Health & Safety, Operational guidelines and tools. Carefully managed by our Head of People we ensure that our Team not only have fun learning through the Academy but also get valuable knowledge which enriches their career at Creams.