Welcome to our amazing kids menu 'invent your own' meal deals. All served with Creams soft vanilla ice cream, a choice of regular topping, a choice of sauce and a choice of Gelato or Sorbet.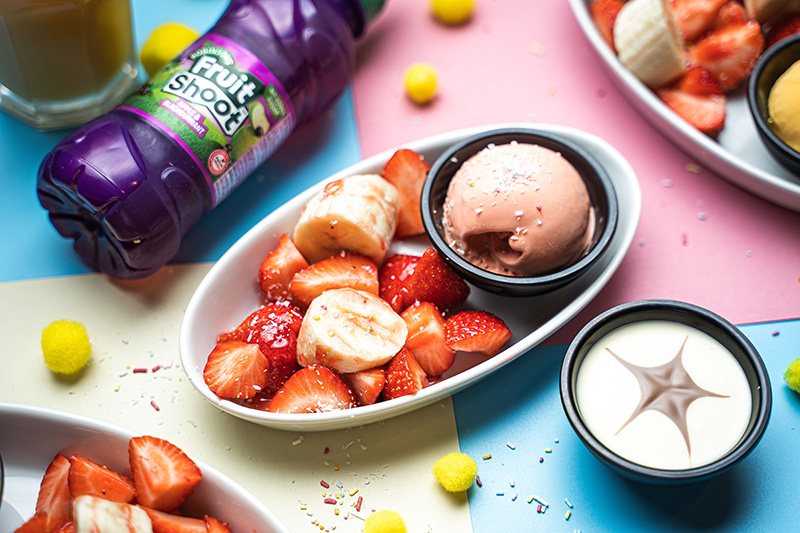 Invent Your Own – Fruit Bowl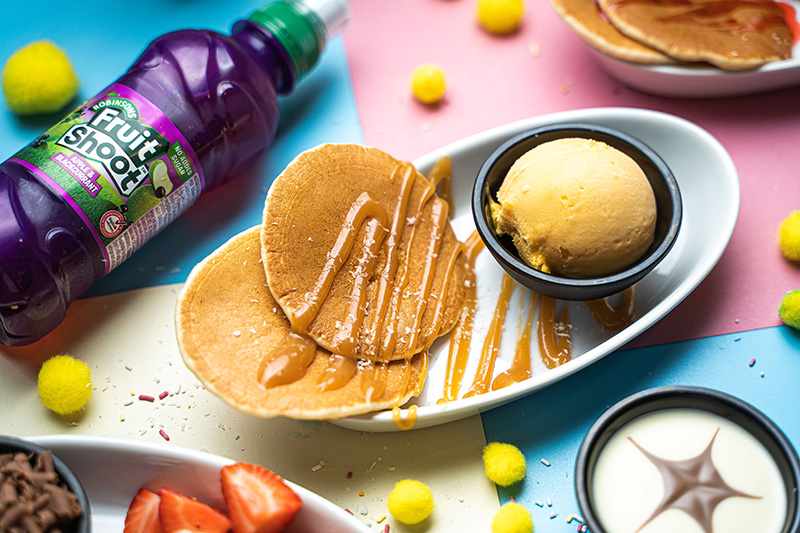 Invent Your Own –  American Pancake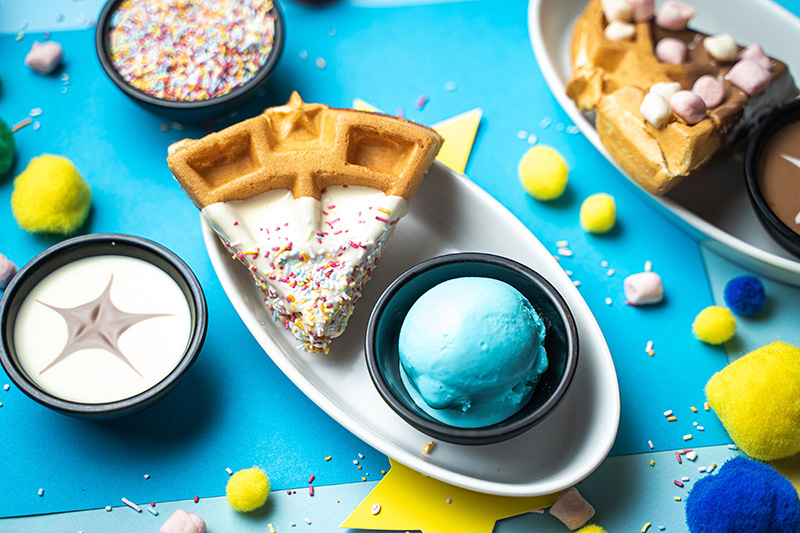 Invent Your Own – Waffle Wedge Triangle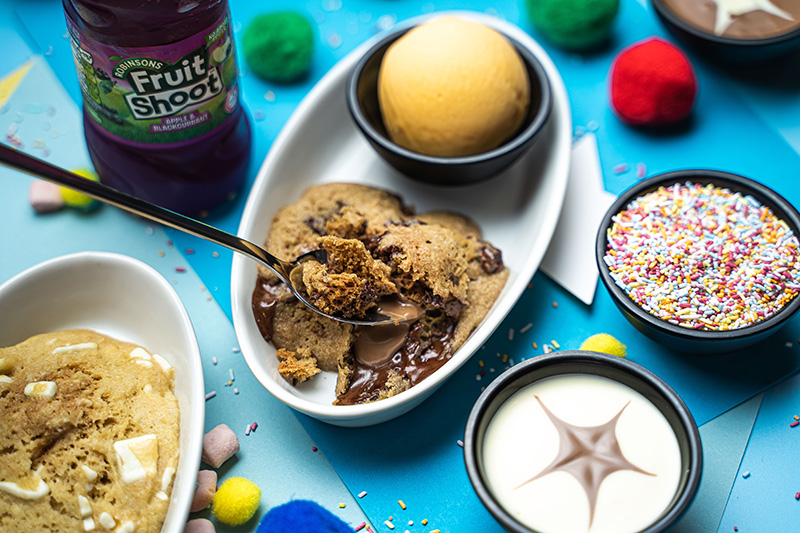 Invent Your Own – Cookie dough
With choice of Milk Chocolate, White Chocolate, Double Chocolate or Gluten Free Raspberry and White Chocolate cookie dough.
Invent Your Own – Mini Sundae
Choose 1 gelato or sorbet
Amalfi Lemon Vegan Sorbet
Bubblegum – Blue
Chocolate Absolute Vegan Sorbet
Chocolate Chip Gelato
Chocolate Fudge Brownie Gelato
Coconut Gelato
Creams Buenot Gelato
Cookie Dough Gelato
Mint Chocolate Chip Gelato
O-RE-O Gelato
Pistachio Gelato
Raspberry Sorbet
Creams Rocher Gelato
Alphonso Mango Vegan Sorbet
Salted Caramel Gelato
Strawberry Gelato
Vanilla Gelato
White chocolate Gelato
Choose 1 sauce or syrup
Cream-A-Tella, White Chocolate, Toffee, White Chocolate Hazelnut, Milk Chocolate, Strawberry (VG), Bubblegum (VG), Maple (VG), Vegan Chocolate (VG), Caramel (VG), Mango (VG), Lotus Spread (VG).
Special Toppings (extra add-on)
Custard, Ferrero Rocher, Creans Soft Vanilla Ice Cream, Crushed Oreo Cookies, Snickers, Kinder Bueno, Kinder Bueno White Smarties, Strawberry Slices (VG), Banana Slices (VG).
Fruit Shoot Apple & Blackcurrant
Apple Juice
Orange Juice
Glass of Milk